On December 9, SKACH hosted an event at EPFL in Lausanne to celebrate the start of construction of the SKA Observatory's world-leading radio telescopes.
This fun event brought together members of the SKACH consortium from across Switzerland, with members coming from Zurich, Olten, and Geneva. In addition, representatives from the South African Embassy in Bern and the Federal Department of Foreign Affairs also came to EPFL to celebrate the historic occasion.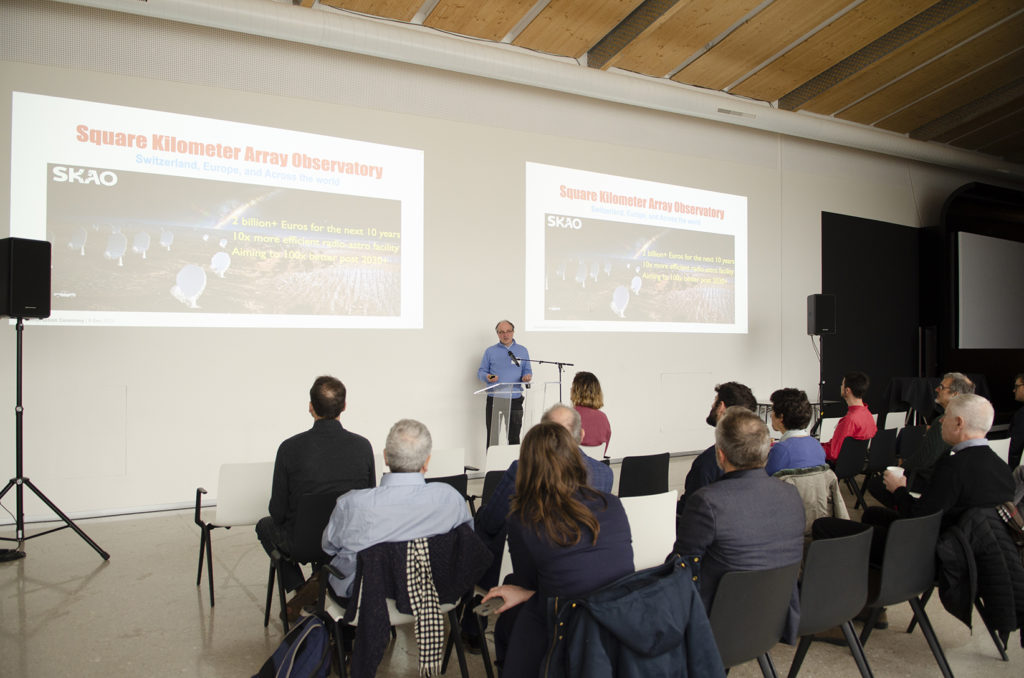 The morning started with coffee and pastries, followed by a speech from Swiss Scientific Delegate to the SKAO, EPFL Professor Jean-Paul Kneib. Afterwards, attendees had the privilege of being the first to screen the videos from the commencement ceremonies in Australia and South Africa. Then there were two more talks about the role of Swiss industry in the SKAO by Industrial Liaison Advisor Michel Hübner and Sylvère Froidevaux from T4Science.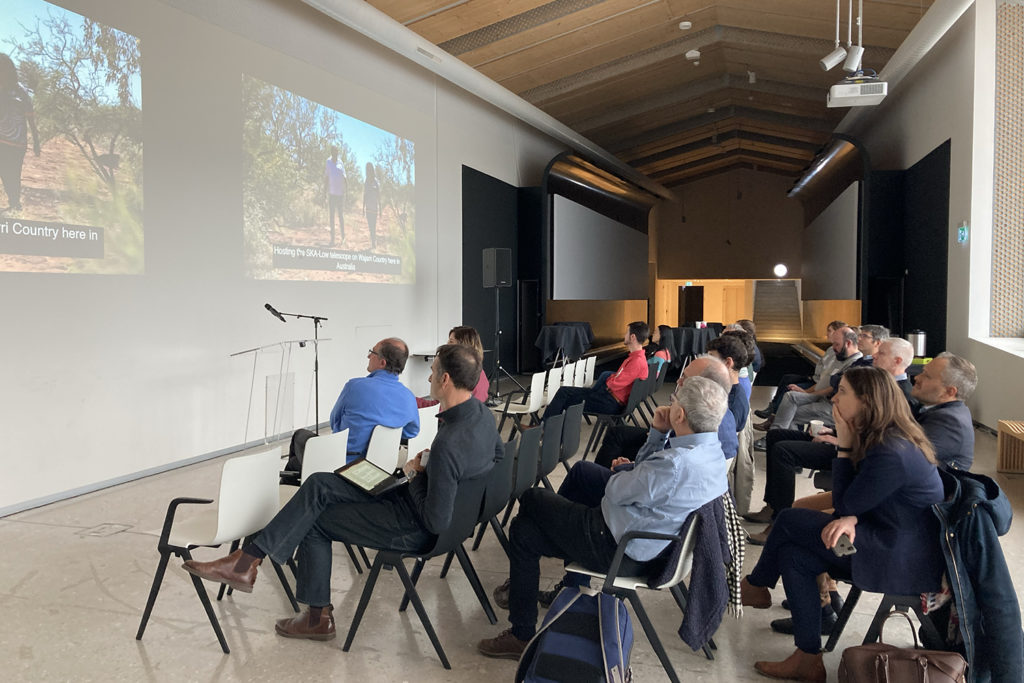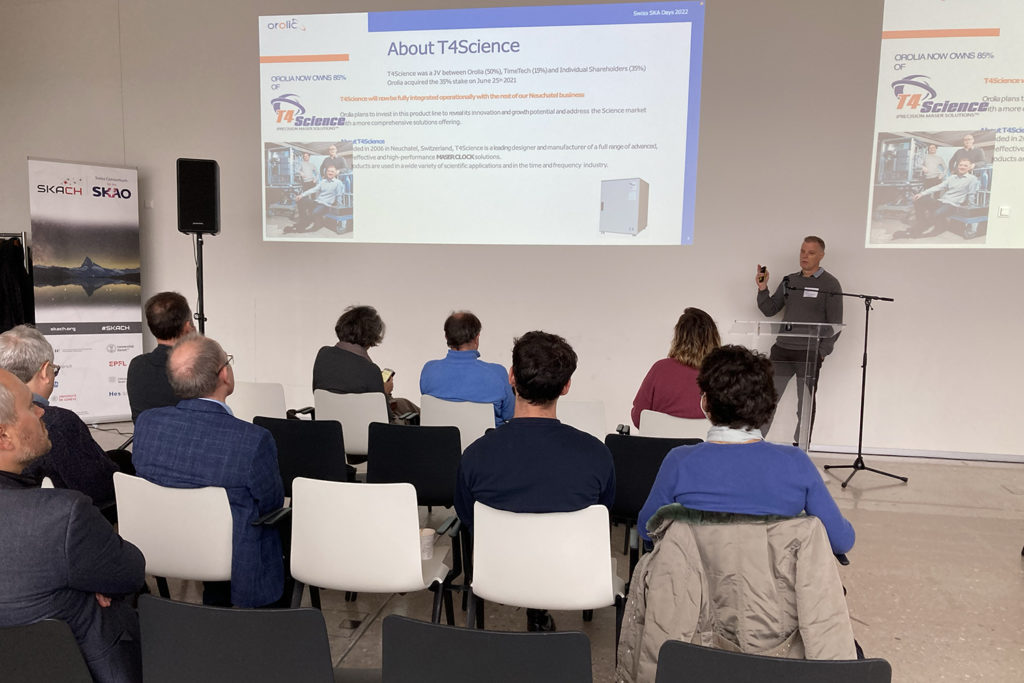 Attendees then got the chance to see a radio telescope demonstration on campus. This telescope, developed by EPFL Engineer Dimitri Hollosi, was Initially designed to bring radio astronomy to EPFL, but it was also tailored to track LEO satellites, fostering interdisciplinary synergies between scientific research and innovative engineering.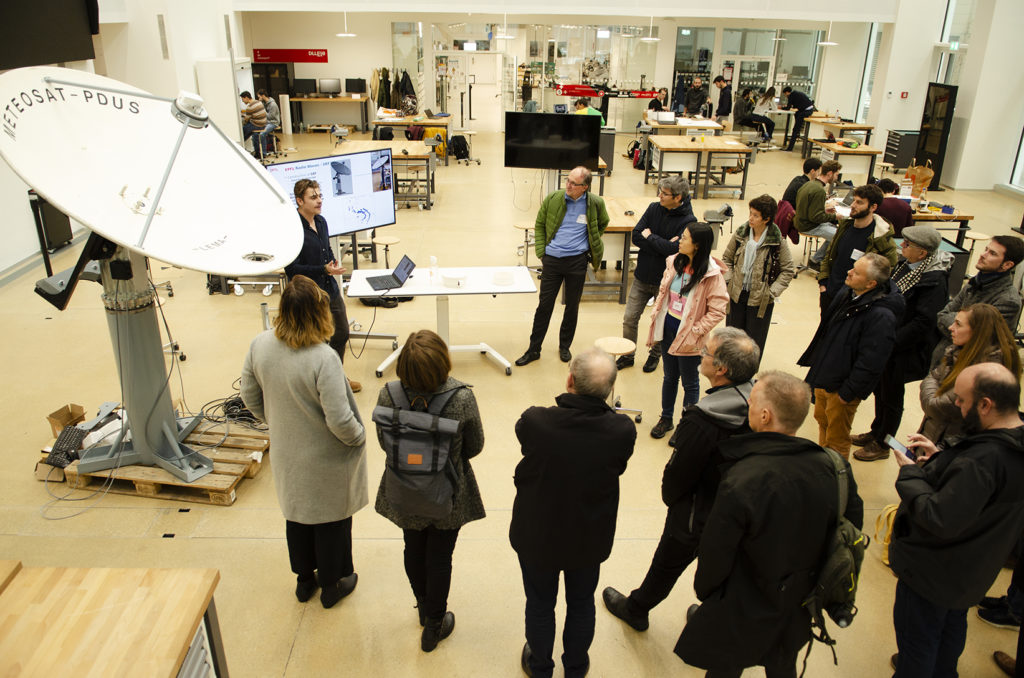 Finally, the morning ended with a special guided tour of the Cosmos Archaeology exhibition at EPFL Pavilions, led by EPFL Group Leader and Data Scientist Emma Tolley.